Mark Zuckerberg's Meta lost $10 billion in 2021, the Facebook owner has revealed.
The company, based in California, makes virtual reality goggles, smart glasses, and other yet-to-be-released items.
Zuckerberg had previously stated the company was going all-in on the new metaverse – a next-generation internet in which people exchange virtual worlds and experiences across many software and hardware platforms.
READ MORE: FACEBOOK'S MARK ZUCKERBERG DONATES $50M TO THE UNIVERSITY OF HAWAII
Zuckerberg revealed the costs of the Reality Labs branch on Wednesday, January 2.
Meta unveiled the results of its hardware section for the first time.
The company hired 10,000 new staff in Europe for the Meta project.
Previously, the company did not disclose those figures since virtual reality headsets were a small part of its overall business, which is based on social networking and digital advertising.
Investing $10 billion in the metaverse is more than five times what Facebook paid in 2014 to acquire the Oculus VR business and ten times what it paid in 2012 to acquire Instagram.
The spending pulled down Meta's quarterly profits, which decreased 8 percent year on year to $10.3 billion in the three months ended in December, despite revenue increasing 20 percent to $33.7 billion in the same period.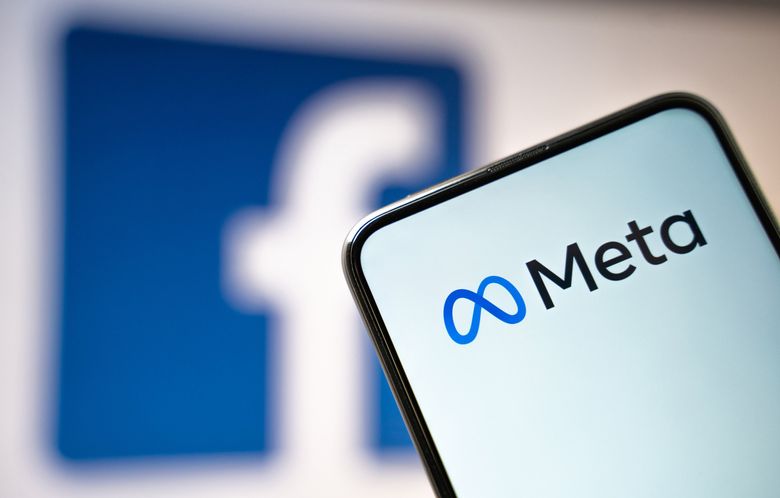 Analysts on Wall Street projected a profit of $10.9 billion on revenue of $33.4 billion.
At the same time, Meta stated its social networking operations, like Facebook and Instagram, were being impacted by a competitor's internet giant's change.
The company claimed Apple's modifications to its mobile operating system, which made it more difficult for apps to follow iPhone users' digital habits last year, are projected to affect Meta's financial performance.
The change has impacted social media businesses since it has limited the amount of data they can use to serve users personalized adverts.
According to Meta, the adjustments will cost the company around $10 billion in ad sales this year.
The increased spending on the metaverse and the impact of Apple's modifications have combined to make the shift to Meta for Facebook a challenging one.
The results were out of the ordinary for a corporation that has consistently delivered strong results despite problems involving privacy, misinformation, and other harmful content for years.
On Wednesday, Feb 2, in response to the earnings report, Meta's shares plunged about 22 percent in after-hours trading.
Raj Shah, a technology analyst for Publicis Sapient, a digital consultancy firm, said: "It is time for a reality check on Meta's position for the metaverse, the metaverse is a long way from being profitable or filling the gap in ad revenue after Apple's policy change."
In a call with investors after disclosing Meta's results, Zuckerberg appeared to acknowledge the difficulties by saying "Although our direction is clear, it seems that our path ahead is not quite perfectly defined,"
But he also defended the shift toward the metaverse and said his company had weathered challenges before.
Zuckerberg said: "Ultimately, our continued success relies on building products that people find valuable and that people want to use"
For years, Meta has worked to distance itself from social networking scandals including misinformation and hate speech and to become less reliant on Apple, which controls the majority of iPhone users.
In October, Zuckerberg declared that his business will go on a new route into the metaverse.
He changed the name of Facebook to Meta.
Since then, the corporation has undergone a massive internal transition, restructuring itself and pushing people to join augmented reality and virtual reality teams.
Meta's investment is unlikely to slow down any time soon, especially given that it is in a head-to-head competition with other technology behemoths for dominance in the imaginary metaverse.
When Microsoft announced its acquisition of video game producer Activision Blizzard for roughly $70 billion last month, the software giant highlighted the transaction as a foundation for the metaverse, despite the fact that Activision does not manufacture virtual reality games.
Google has been working on metaverse-related technology for years, and Apple has its own devices in the works.
At the same time, Meta's profitable businesses are in a period of change.
Sheryl Sandberg, Meta's chief operating officer, said on the call with investors, that Instagram was heavily promoting a video product called Reels, which competes with TikTok.
While Reels is the most important driver to Instagram's development, it does not generate as much revenue from advertising as other Instagram products such as Stories and the main photo feed.
In the call, Zuckerberg also mentioned the challenges of competing with TikTok, which has surged in popularity among younger viewers.
David Wehner, Meta's chief financial officer, added that Apple's iOS changes buoyed the ad business of Google, which is not dependent on Apple for advertising data.
Meta employs 68,177 people.
Source: Seattle Times
Follow WhatNews on YouTube, Twitter, Linkedin, and Facebook