Seattle-based company Amazon has announced that it will launch a clothing store in a Southern California mall later this year, a first for the internet retailer and a new challenge for ailing traditional stores.
The store will sell women's and men's apparel, shoes, and other accessories will open in the Americana at Brand mall in Glendale, California.
Customers will receive tailored recommendations through text messages as they peruse the new Amazon Style store, which will sell largely non-Amazon fashion labels.
The store will be roughly 30,000 square feet, comparable to Kohl's but about one-third the size of major department stores such as Macy's.
However, it will have more than twice as many styles as typical retailers because it will exhibit one of each design while keeping the rest in the back room.
The pick is made by Amazon curators, who take into account comments from millions of the company's customers.
The store model is likely to put even greater pressure on traditional clothes retailers, notably department shops, which have been scrambling to adjust to buyers' transition to online shopping, which has been hastened by the pandemic.
The managing director of Amazon Style, Simoina Vasen, declined to comment on the new retail concept's rollout plans or sales estimates.
It is also not yet known when The Glendale store will open.
Amazon's latest entry into physical storefronts follows the opening of grocery stores, cashier-less convenience stores, and book stores.
It paid more than $13 billion for Whole Foods Market in 2017.
Amazon's expansion into physical fashion stores comes after it dethroned Walmart as the world's largest retailer of clothing last year, aided by the pandemic-induced e-commerce boom.
Wells Fargo forecast in a report in March 2021 that Amazon's clothing and footwear sales in the U.S. increased by about 15% in 2020 to more than $41 billion.
That's around a 20 percent to 25 percent premium above Walmart.
This accounts for 11 percent to 12 percent of all apparel sold in the United States, as well as 34 percent to 35 percent of all clothes sold online.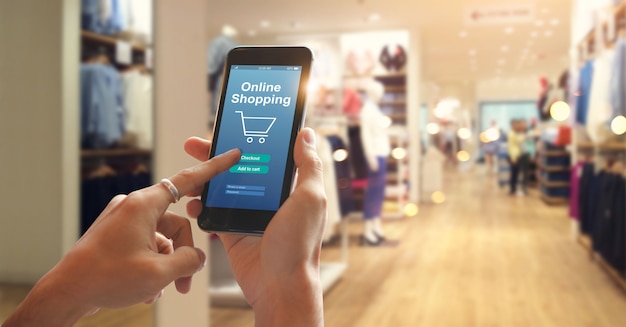 In recent years, Amazon has made a huge push into fashion, including selling its own brands, and in September 2020, it opened Luxury Stores, an online store.
When customers enter the Amazon Style store, they will see a carefully chosen selection of merchandise.
Customers can scan an item's QR code to check sizes, colors, and total customer ratings using the Amazon Shopping app.
As shoppers scan products they see, Amazon's algorithms will produce real-time recommendations, according to the company.
Shoppers can also take an online poll about their style and fit preferences.
Customers will locate the goods they requested when they enter the fitting room.
They can also request other things using a touchscreen in their fitting rooms.
Vasen wrote in an Amazon blog that Amazon Style completely reimagines what's possible in the fitting room, turning it into a personalized space where customers can continue to shop a seemingly endless closet of great styles.
Source: Fox13
Follow WhatNews on YouTube, Twitter, Linkedin, and Facebook